The next conference of iNNOVEX
Will be held on 29 January 2014
Conference Location
Convention Center AVENUE Airport City, Israel
iNNOVEX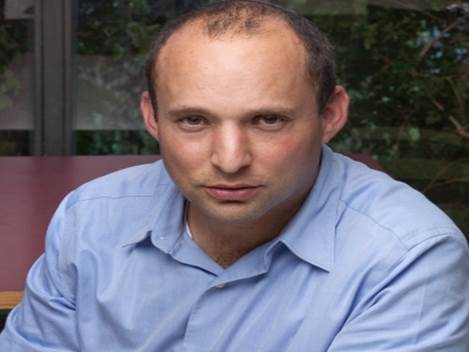 Mr. Naftali Bennett
, Minister of Economy will open
iNNOVEX2014
conference
iNNOVEX2014 Conference Lecturers-
Prof. Dan Shechtman

Nobel Prize in Chemistry 2011

Technion

Dr. Irwin Jacobs

Co-founder and former Chairman of Qualcomm


Dr. Steve Crocker

One of the founding fathers of the Internet, Chairman of ICANN

Satjiv Chahil

The Innovation Guru of the largest High-tech companies

Mr. Dov Moran

Founder of M-Systems & Modu, Founder & CEO, Comigo

Prof. Dongmin Chen

Dean at School of Innovation

and Entrepreneurship

Peking University

Mr. Shubber Ali

Vice President, Strategic Innovation, Salesforce.com (Ranked by Forbes Magazine as the World's Most Innovative Company for Third Year in a Row)

Dr. Yossi Vardi

High-Tech Intrepreneur and Envestor




Dr. Kira Radinsky

Founder and CTO, SalesPredict, [was ranked in 2013 as one of the 35 Innovators Under 35 by MIT

Technology Review
In recent years, Israel has gained global reputation as a major source for creativity and innovation. The ability to think different, create new technologies and overcome technological barriers helped Israeli high tech companies like Teva, Amdocs, Elbit, Mellanox, Checkpoint and Nice Systems to become world leaders in their market segments. In addition, thanks to the large number of research engineers and the high quality of local education, many multinational corporations opened centers of development excellence in Israel including IBM, HP, Apple, Google, Intel, Microsoft, EMC, Marvell, SAP, Cisco, Broadcom, Applied Materials, and Qualcomm.
In order to encourage Israeli creativity and innovation, a long list of leading high tech companies joined hands and initiated the annual international innovation conference called iNNOVEX. iNNOVEX2014 will focus on promoting innovation in the Israeli high tech industry, in the academic research facilities and in government institutions. As in previous years, we plan to cooperate with the relevant government ministries, with the Chief Scientist's Office (at the Ministry of Economy) and with the major universities in Israel.
iNNOVEX2014 is expected to draw more than 1,000 engineers, industry professionals, academic researchers, senior executives and investors that plan to take part in iNNOVEX2014 in order to exchange ideas, learn about new development tools and listen to world innovation experts that will address the challenges in implementing creative ideas and invent new products . This audience will also discuss ways for inspiring innovation and encourage "out of the box" thinking that will lead to the development of the next generation of disruptive technologies.
Among the target topics of the conference are:
Case studies: Successes and failures. What can we learn from them?

Open innovation – How does it work?

Corporate innovation – What can we adopt from the innovation methods developed in multinational cooperation (IBM, HP, Google, EMC, Amdocs etc.)

Startup Nation - Can we create the same innovation environment (as in start-up) in large cooperation?

Managing innovation - How to select the good ideas from all the creative minds around us and decide who will manage the execution in the most efficient way

Smarter health - How innovative technologies and better understanding of the human brain will impact the ability to prevent common diseases and cure patients

Creative Education – How can we improve the education system to encourage innovation among the young generation

Global Cooperation – How can we cooperate between countries and similar industries to develop the next generation of innovative products?
We looking forward to seeing you at iNNOVEX2014! January 29, 2014. at "Avenue" -Convention Center, Airport City.
We initiated the international innovation conference called iNNOVEX. This conference will focus on innovation in Israel

The following selection options to sponsorship at the conference, as you can see the conference has a variety of sponsorship that fit any company.

See iNNOVEX2014 program-all lectures and session details

We invite any person or company involved with advanced technologies and innovation to submit a paper addressing a specific problem or a case study related to the process of innovation or innovative technologies.

10 facts about the Israeli high-tech industry that didn't know!

Places of accomodation, will be published soon.

Here you'll find directions to the event

Here you will find pictures from previous events

Blog about technology innovation by senior people and experts, you are more than welcome to enter!