iNNOVEX
Thank you!
To the 972 participants that took part at iNNOVEX2014
We would also like to thank:

The 53 speakers, moderators and the panel members at the various sessions
The 35 members of our conference committees
Our sponsors and business partners
The Exhibitors at the conference exhibition
The president- Shimon Peres
To the people from the prime minister office, the ministry of trade, industry and employment, & the ministry for foreign affairs
The multinational and local high-tech companies
The members of the various universities
The vendors, production team and the personnel of the AVENUE convention center
We wish you all a very productive year with many creative initiatives and full of innovation.

See you at iNNOVEX2015!
Dr. Steve
Crocker, One Of The founding fathers of internet.
Prof. Dongmin Chen, Dean at School of Innovation & Entrepreneurship, Peking Universty.
Crossing the valley of death or hao to successfully transfer technologies from the academy into the business world

.
Moderator
: Avi Hasson, The Chief scientist at the Ministry of Economy.
Speakers (Left to right):
Amir Naiberg, CEO Yeda R&D, Weizmann Institute of Science

Shlomo Nimrodi, CEO, Ramot, Tel-Aviv University

Prof. Steve Forrest, VP for Research, Michigan University

Orli Tori, CEO BIRAD, Bar Ilan University

Netta Cohen, CEO, BGN technologies, Ben Gurion University
Prof. Dan Shechtman, Nobel Laureate in Chemistry.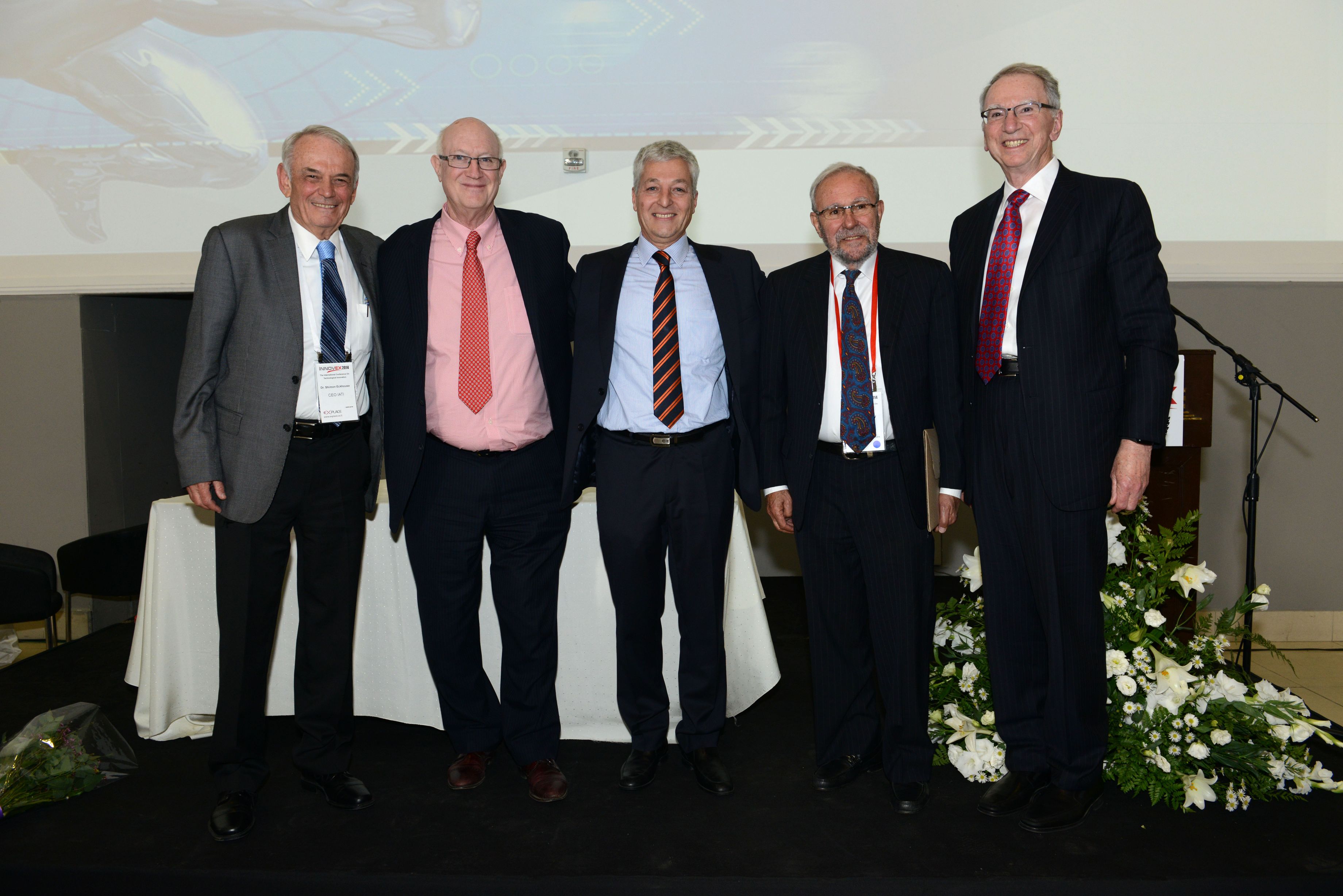 Global Innovation Award 2014 winners (Left to right)-
Dr. Shimon Eckhouse, Co-Founder of Syneron Medical Ltd.

Dr. Steve Croker, Chair of the ICANN Board of Directors.

Mr. Sol Gradman, iNNOVEX2014 Conference Chairman and CEO, ASG Ltd.

Dr. Ed Mlavsky, Founded Gemini Israel Found.

Dr. Irwin Jacobs, Founding Chairman and CEO Emeritus of Qualcomm.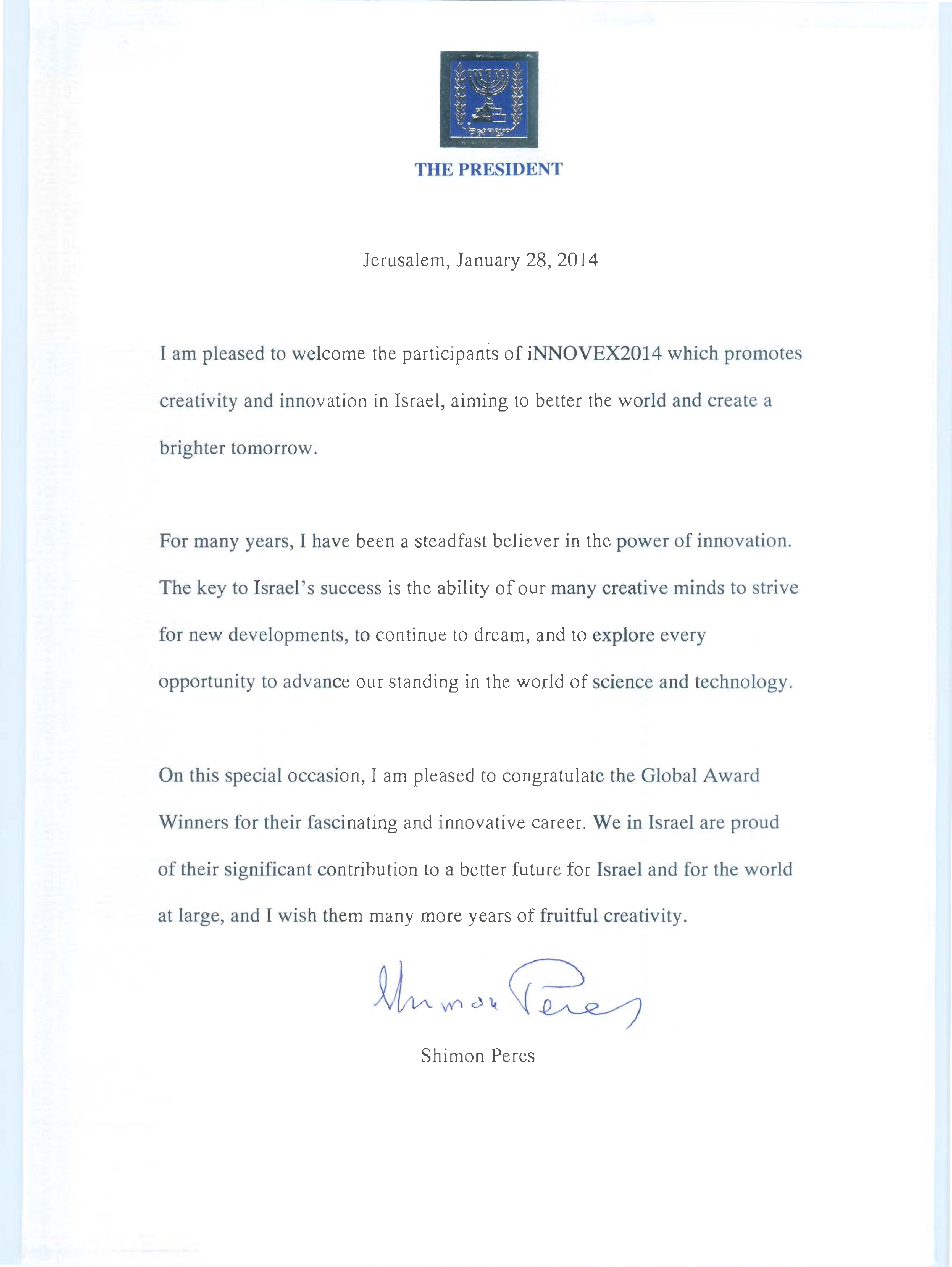 Letter from President of Israel- Shimon Peres Greeting the participants of iNNOVEX2014 conference.
We initiated the international innovation conference called iNNOVEX. This conference will focus on innovation in Israel

10 facts about the Israeli high-tech industry that didn't know!

Blog about technology innovation by senior people and experts, you are more than welcome to enter!

Here you will find pictures from previous events